iFloats 15ft. Stainless Steel Bungee Tether
Regular price

$35.00

Sale price

$35.00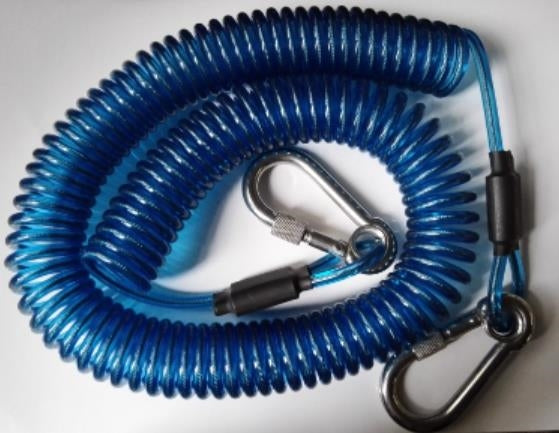 Product Description
The Stainless Steel Bungee Tether is a multipurpose accessory for indoor and outdoor water adventures. It is compatible with several iFloats/PWC applications due to its wide range of capabilities.
Made with flexible material, this excellent component can stretch up to 15 feet for shallow water experiences. Despite being a stretchy accessory, it doesn't lose its flexibility property so quickly. The iFloats Bungee Tether has solid and durable locking stainless steel carabineers, contributing to its usefulness.
With its innovative design, usage is easy and user safety is guaranteed. Easily anchor your iFloats components and Jet-ski seadoo for a premium experience. Drop your anchor 20 feet out, proceed to shore, and your anchor will remain in position! Take advantage of the fantastic features and excellent functionality of this Bungee Tether.
Key Features
Flexible, Stretchy Material: The Bungee Tether is highly adjustable and can stretch up to 15ft. without damaging or breaking. This product is made with superior-quality fiber material and stainless steel, which are user- and environmentally friendly.
Double Locking Carabiners – It has strong, reliable carabiners that are strong, safe, and secure. These locks at both ends help to hold things together without fear of breaking.
Stainless Steel Anchorage: The anchor at both ends are designed with high-quality stainless steel material. This material is strong and capable of withstanding extreme weather conditions and consistent exposure to a moist environment.
Benefits
Handy, durable, and easy to use
Stretches up to 15 feet for proper anchorage
Compatible with indoor and outdoor applications
Easy installation, removal, and replacement
Excellent strength-to-length offering
Corrosion and weather resistance